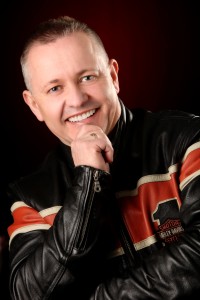 Jon Frankel, Amber Puhl and their  Staff appreciate their dental patients. Today at  both the Toledo and Maumee locations each patient is receiving a complimentary coupon for an Expresso Car Wash!
What Patients Want
Many patients dread the thought of going to their dentist, then being referred out to another office.  Jonathan Frankel, DDS does most procedures "in-house".
Dr. Frankel listens to what his patients want.
Dental patients want to stay at one office for their dental needs.
Cosmetic needs such as Veneers and Invisalign (invisible orthodontia), tooth replacement such as dental implants, bridges and partial or full dentures, same day restorations and crowns are all done at the same office.
The office of Dr. Frankel is truly your dental home providing all the dental care you want.
Dental Fear
Many people hesitate to go to the dentist even though they know it is important.
Dental and oral health are directly related to over-all health.
Heart disease, stroke and diabetes are directly correlated to the health of your mouth.
Patients of Dr. Frankel actually enjoy going to the dentist. Recently a new patient asked, "Is it wrong..to look forward to going to the dentist?"   Keep healthy and have fun with Dr. Frankel… go to a dentist you can't wait to see.
High Tech Scan
"One of the things that amazes me when I visit Dr. Frankel is the advanced technology." anonymous patient
Committed to utilizing the latest advances in dentistry Dr. Frankel is one of the only dentists in the area with a high tech scan
The high tech scan takes 220 images which integrate to show an accurate image of the head and neck area.
Patients of Dr. Frankel can see missing teeth ideally replaced in a virtual image before treatment begins. Be the future… at the office of Dr. Frankel.
Free Whitening
Graduations, weddings and summer vacations are a few of the many reasons to smile.
Teeth whitening systems brighten your smile and keep your teeth white.
Dr. Frankel and Dr. Puhl offer free whitening to all their new patients.
"Thank you Dr. Frankel.  Keep smiling Toledo…you've got Dr. Frankel." anonymous patient
Television
Each room at Dr. Frankel's has a TV for patients to watch.
Recent information reveal there are great reasons to watch TV.
Just three quick reasons
…Laughing makes you live longer…Learning new ideas or skills maybe even  just a new recipe keeps your mind alert…Relaxation and stress reduction not only make you live longer but enjoy a better quality life…
"One of my favorite places to watch TV… at the office of my friends Dr. Frankel and Dr.Puhl." Marie
Snore Guard
Twenty-five percent of the people in the U.S. snore.
Sleep deprivation can be an issue when a family member snores.
Often Dr. Frankel can prevent snoring with a simple device called a snore guard.
Call Dr. Frankel for a complimentary snore guard consultation 419-474-9611.  (It is usually the wife who calls.)