Creating the best dental care experience just keeps getting better! At Frankel Dentistry one of the reasons we love where we work is because we love who we work with! Over the past few months we've had so many new, passionate, friendly faces join our team to help us create the best dental care experience for all our Northwest Ohio families! We are so excited to introduce you to our two newest doctors, both joining us from Tufts University in Boston, Massachusetts. Please help us welcome, Dr. Abdullah Elsalti and Dr. Mohamad Siblini!
Dr. Abdullah Elsalti was born in Tuscon, Arizona, however he spent his formative years in Damascus, Syria and the Kingdom of Saudi Arabia. Raised by supportive parents, Dr. Elsalti credits them for instilling in him the values of hard work, kindness, and dedication. As a child he watched his parents and siblings struggle with dental problems which fueled his determination to make a difference in other's lives. After completing his high school education, Dr. Elsalti pursued his dream of becoming a dentist. He graduated from Damascus University School of Dental Medicine in 2013.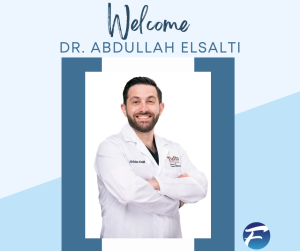 Driven by a desire to enhance his skills and provide comprehensive dental care, Dr. Elsalti embarked on a new journey by moving back to the United States. Prior to being accepted to a US dental program, Dr. Elsalti worked as a dental assistant. He enrolled at Tufts University School of Dental Medicine, where he graduated in May 2023. He has over a decade of expertise in the dental field! Always Better, Dr. Elsalti is passionate about serving others and finds immense joy in participating in dental missions which give back to those less forunate. One of his favorite missions so far being "Give Kids a Smile".
Outside of dentistry, Dr. Elsalti enjoys watching NBA basketball, some of his favorites being Stephen Curry and Nikola Jokic. He also loves soccer, traveling, and music! You can always find him singing and humming throughout the day. Make sure you ask him his current favorite song while you're in office! 
While we have Dr. Elsalti joining our Toledo practice, we have Dr. Mohamad Siblini joining our Maumee team!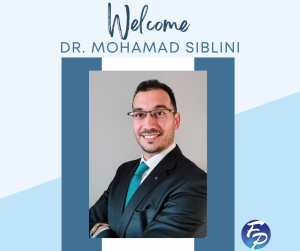 Dr. Mohamad Siblini. Born in Lebanon, Dr. Siblini spent most of his years in Saudi Arabia before embarking on an exciting journey that led him to the United States. His diverse background and experiences have shaped him into the dedicated healthcare professional he is today!
After earning his dental degree, BDS, in Saudi Arabia in 2013, Dr. Siblini was admitted into the Prosthodontic residency program, where he honed his skills and expertise. Seeking further growth and opportunities, he moved to the United States in late 2016 and joined a dental implant clinic in Michigan as a Prosthodontist/Surgical assistant. During this time, he gained invaluable experience in full mouth rehabilitation while also completing his dental boards.
In 2020, Dr. Siblini was admitted into the prestigious International Dentist program at Tufts University School of Dental Medicine in Boston. There, he successfully completed his Doctor of Dental Medicine (DMD) degree, further enhancing his knowledge and clinical proficiency.
Outside of the office, Dr. Siblini finds joy in various hobbies. He has achieved a 3rd-degree black belt in Karate and has actively trained and mentored younger students, fostering leadership qualities and discipline. He also enjoys swimming and soccer, which keep him active and balanced in his personal life!
Both Dr. Mohamad Siblini and Dr. Abdullah Elsalti bring a remarkable level of dedication, passion, and kindness to our dental family! Please help us welcome these two! We can't wait to Change Lives a Smile at a Time with you!