A Toledo, Ohio dentist shows thanks by giving. Every year for the last 8 years Frankel Dentistry has opened their doors the Wednesday before Thanksgiving offering free dental care on a first come, first seen basis.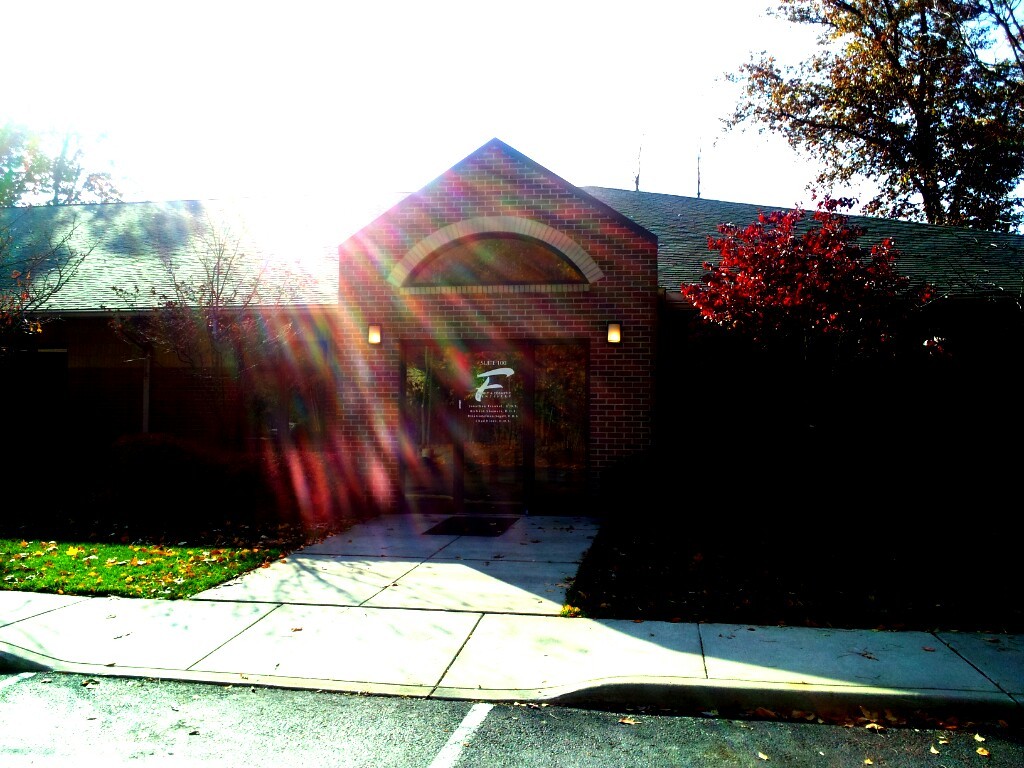 It's the most wonderful time of the year for a Toledo area dentist…Free Dental Day! On November 27th, the day before Thanksgiving, this Toledo office opens its doors to those in need of dental care free of charge. The event started about eight years ago when Dr. Frankel came up with the idea to give back to his community through his passion for dentistry. "No one should miss out on Thanksgiving because of dental pain, which is why we invite those in need of dental care to take part in this opportunity," says Dr. Frankel. This is our practice's holiday tradition.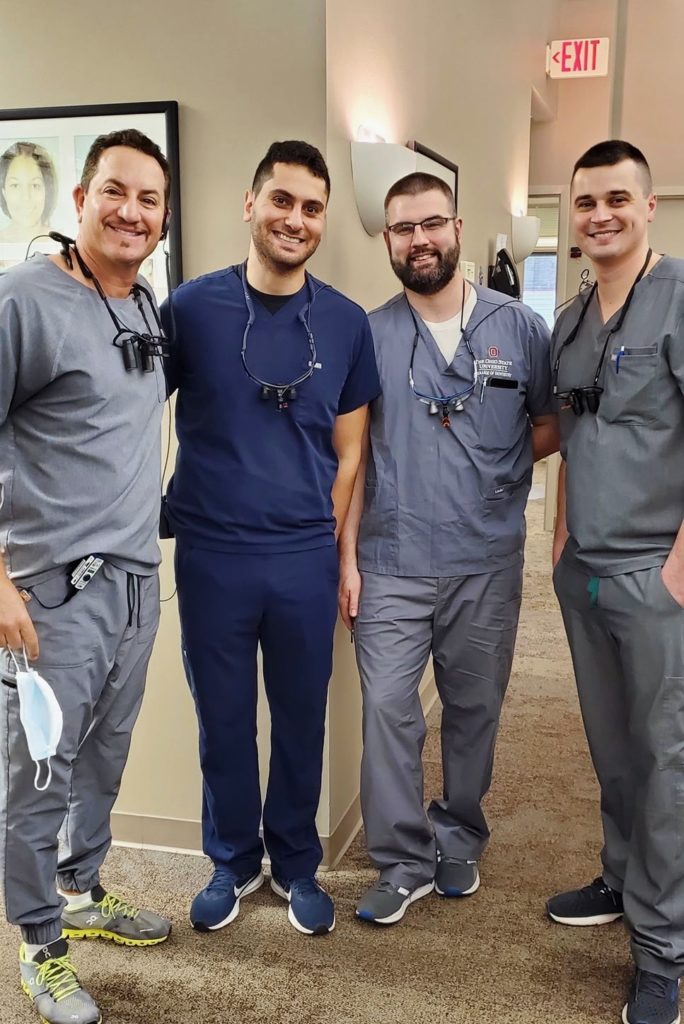 "It is a real honor to be able to help those in need of dentistry who may be a little down on their luck," said our office manager Zach Duckworth. This year's Free Dental Day was a huge success! We were able to see 83 patients with a total cost of over $36,000 of treatment. This event wouldn't be possible without our wonderful staff who all volunteer their time to be apart of this day.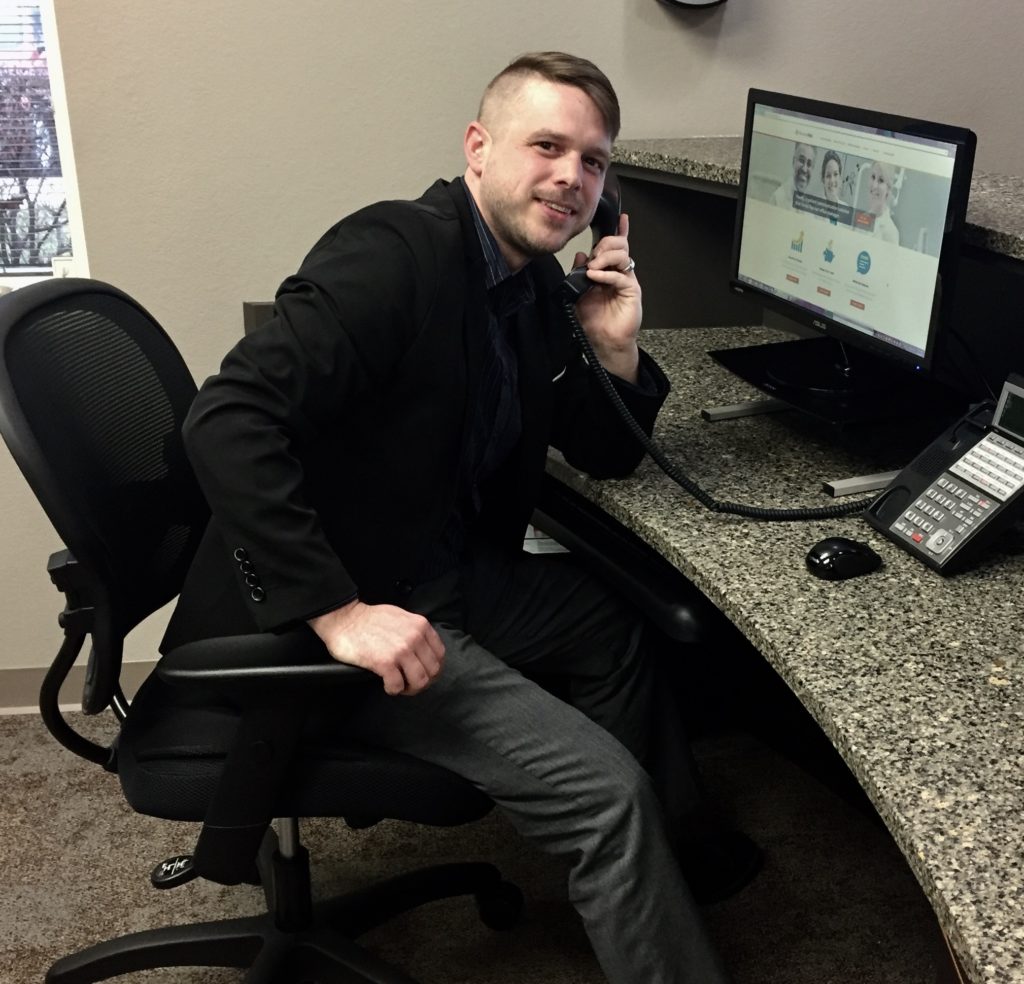 The doctors, healthcare providers and staff feel extremely blessed to have this wonderful opportunity to give back to our community through dentistry. Changing lives a smile at a time is this practice's passion. "I am so pleased I got up so early this morning because I met everyone I needed to meet to have my smile back!" said a patient. "I am so happy and I feel so much better already. Thank you guys so much. You're all angels!" she continued.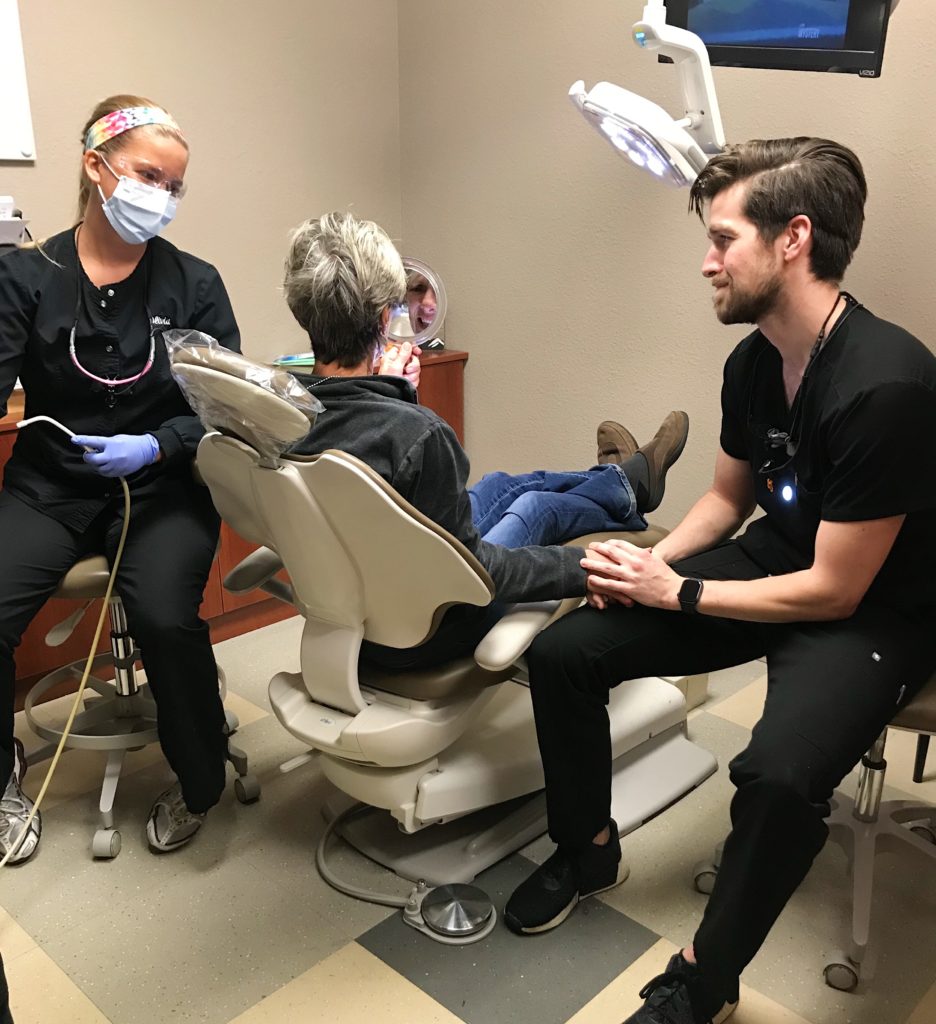 Patients participating in Frankel's Free Dental Day started lining up at 3:30 a.m. Everyone was thankful to Tim Horton's located on Monroe Street for donating coffee.