Taking care of your pet's oral health is an important part of their overall well-being. A healthy mouth, promotes a healthy body! Just like humans, pets can suffer from a variety of dental issues, including plaque, tartar, and periodontal disease, if their oral health isn't properly maintained.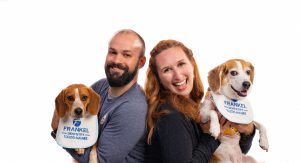 First, let's talk about why pet oral health is so important. Not only can poor oral health lead to bad breath, but it can also create a number of other problems for your pet. For instance, bacteria can easily enter the bloodstream through the gums and cause infections in other organs. This can lead to a variety of illnesses and can even be life-threatening. That's why it's so important to practice good oral hygiene for your pet.
Let's talk about how to keep your pet's mouth clean and healthy. One of the best ways to do this is by brushing your pet's teeth regularly. You can purchase special pet toothbrushes and toothpaste at most pet stores. It's also important to feed your pet a healthy, balanced diet and give them plenty of chew toys. This will help remove plaque and prevent tartar buildup.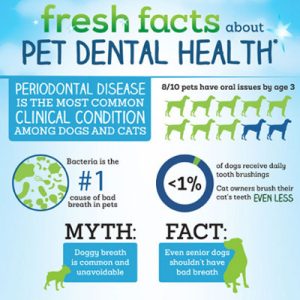 Finally, it's also important to take your pet to the vet for regular checkups. While Frankel Dentistry does not care for animals, your vet can check your pet's teeth and gums to make sure they are healthy and can provide advice on the best way to maintain your pet's oral hygiene! Let's help your best friend have a lifetime of healthy, happy smiles!