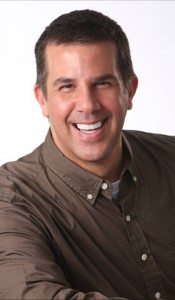 "I hadn't been to the dentist in over twenty years," said Tony Waters. "I knew I needed extensive dental work done, and I wanted the best to do it."
Originally from Tiffin, Tony has traveled across the country attending different colleges, chasing storms, and broadcasting on the radio under his alias "Tony from Chicago." However, when his parents became ill and needed a little extra help around the house, Tony moved back to Tiffin one semester shy of graduating with a degree in meteorology. Today, Tony stills lives in Tiffin and is ready to finish school and pursue a career as a weatherman.
However, Tony had one major flaw, his smile. Although there are plenty of dentists in the Tiffin area, none of them specialized in cosmetic dentistry. Therefore, when he asked one of his co-workers who she would recommend for a cosmetic procedure, she said, "Dr. Frankel in Toledo." Soon, Tony scheduled his consultation, and his smile was completely made over.

Tony believes Dr. Frankel creates miracles every day. Because of his new smile, Tony's confidence has sky-rocketed. "I have always been a smiley person, but I tried to hide my teeth," said Tony. "Now I want to show off my smile, but it is difficult because I literally had to teach myself how to smile again."
"The drive to Toledo is definitely worth it," said Tony about the extra time it takes to visit Dr. Frankel. "He is gifted at his skill, and to me, the best in all of Northwest Ohio."