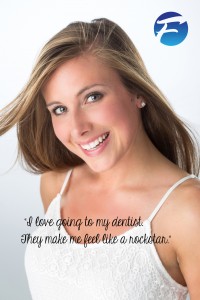 Jon Frankel Dentistry Reveals Culture
True Toledo
(Part Two)
Toledo seems to be the perfect starting point for people of interest. "Toledo Tough" grows 'em right! The Staff at Jon Frankel Dentistry offer local favorites.
Our Toledo Top Ten
Jim Jackson (NBA Basketball)
Oliver Cooper (Actor)
Joe Burke (Filmmaker)
Eric Kripke (Writer, Director, Producer)
Katie Holmes (Actor)
Todd Mitchell (NBA Basketball)
Susan Feniger (Chef)
Gloria Steinem (Journalist, Activist)
Crystal Bowersox (Singer)
Our personal favorite..
Jon Frankel (Dentist)
Please join the fun. Contact us at facebook.com/jonfrankeldentistry with your favorite Toledoan.