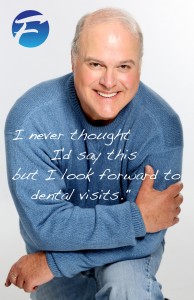 Jon Frankel Dentistry Reveals Culture
True Toledo
(Part Three)
Toledo offers a variety of activities. Many have become family traditions. The Staff at Jon Frankel Dentistry share their Top Ten Things to Do in T-Town.
Walleye Fishing on Maumee River
Local Sports Events Mudhens Baseball /Walleye Hockey/UT Football and Basketball
Blowing Glass at the Art Museum
The Sandpiper Boat Ride
Toledo Zoo
Magee Marsh Wildlife Area Bird Watching
Fossil Park in Sylvania
The Butterfly House in Whitehouse
Mule Drawn Canal Boat Ride at Providence Metro Park
Digital Before and After Photos at Jon Frankel Dentistry
Please share the fun. Contact us at facebook.com/jonfrankeldentistry with your Favorite Thing to Do in Toledo!