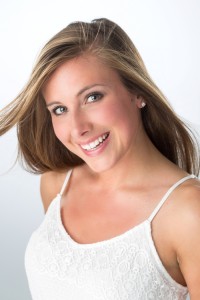 Cheala's photos are already a big hit at Jon Frankel Dentistry, and with a smile like her's, it is easy to see why.
But Cheala is not your average model. This young beauty is a vegetarian and enjoys spending her time camping and hiking outdoors or playing field hockey and lacrosse.
Born in Massachusetts, Cheala moved to Toledo to be with her mother, Mary Ann, who works at our Toledo office. Although she really misses her friends in Massachusetts, Cheala stays busy with school and work. Currently, she attends Mercy College and works in the maternity ward at St. Anne's Hospital.
However, Cheala also loves her new dental family. "Dr. Shumate took out my wisdom teeth, and turned a frightening experience into one where I was relaxed and comfortable," she said. More importantly, she really appreciates the fact that Dr. Frankel and his staff are all very organized, friendly, clean and extremely accommodating to patients. "Dr. Shumate even called me the next day to make sure I was alright," she said. "It is great to have that kind of care!"