Who truly understands their insurance? What is fully covered? What is partially covered? How much will you have to pay out of pocket?
Luckily, we have an amazing employee at Frankel Dentistry. Her name is Jackie and she is our very own insurance specialist, who verifies new insurance and updates all insurance records that are two years or older. So, when you have insurance questions or need to know how to maximize your benefits, we send your case to Jackie, who helps you get the most for your money.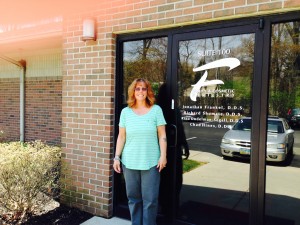 This week Jackie celebrates her third year anniversary as a Frankel Dentistry employee. She originally began working in the Maumee office, then she began balancing a schedule where she worked at both the Toledo office and Maumee office, and as of October of 2013, she has been full time at the Toledo office.
Jackie loves her job, and has said, "It is awesome being behind the scene, knowing that I am still helping our patients."
Like many of our office members who have relatives working at the office, Jackie's daughter-in-law, Courtney, is also a Frankel Dentistry employee, who specializes in RECARE and other front desk duties.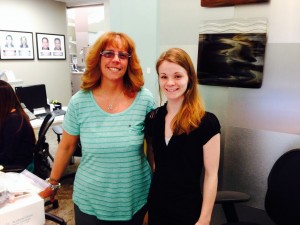 Outside of the office, Jackie enjoys watching her granddaughter, Macy; gardening; working out; and being at home with her husband and three dogs Princess, Pixie, and Daisy.
Frankel Dentistry also wants to wish Jackie lots of luck as she bikes Mackinaw this weekend on May 17th with her husband.