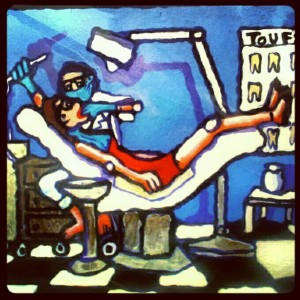 If thinking of the dentist sends chills to your bones, know that you are not alone. Dental fear and anxiety is a common phobia among Americans. Dr. Frankel has put together 4 tips to help you overcome your dental anxiety.
1.) Schedule a Consultation
Meeting with Dr. Frankel, another doctor, or a hygienist without his or her surgical mask on will help build a more trusting relationship and help ease the anxiety of visiting the dentist.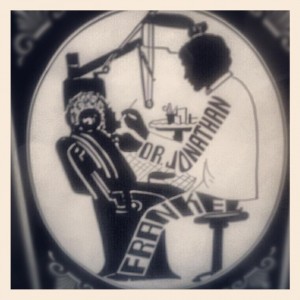 2.) Ask Questions
When it comes to your dental health and well being, no question should go unanswered. Knowing the answers to your questions will take away much of the fear you have about certain procedures and allow you to feel more comfortable in the chair.
3.) Bring a Family Member Who Will Help You Relax
No one wants to do something that makes them afraid alone. Having someone near that you trust goes along way when conquering your fears. If you can't bring someone with you, try listening to music or mediating while in the chair. This may help you lose focus on what you are anxious about.
4.) Ask for sedation.
Don't forget, a healthy mouth promotes a healthy body. Taking care of your small dental problems now will decrease your risk of more complicated issues in the future and help eliminate your phobia. At your next appointment, let us know if there is anything we can do to specially care for your dental needs.