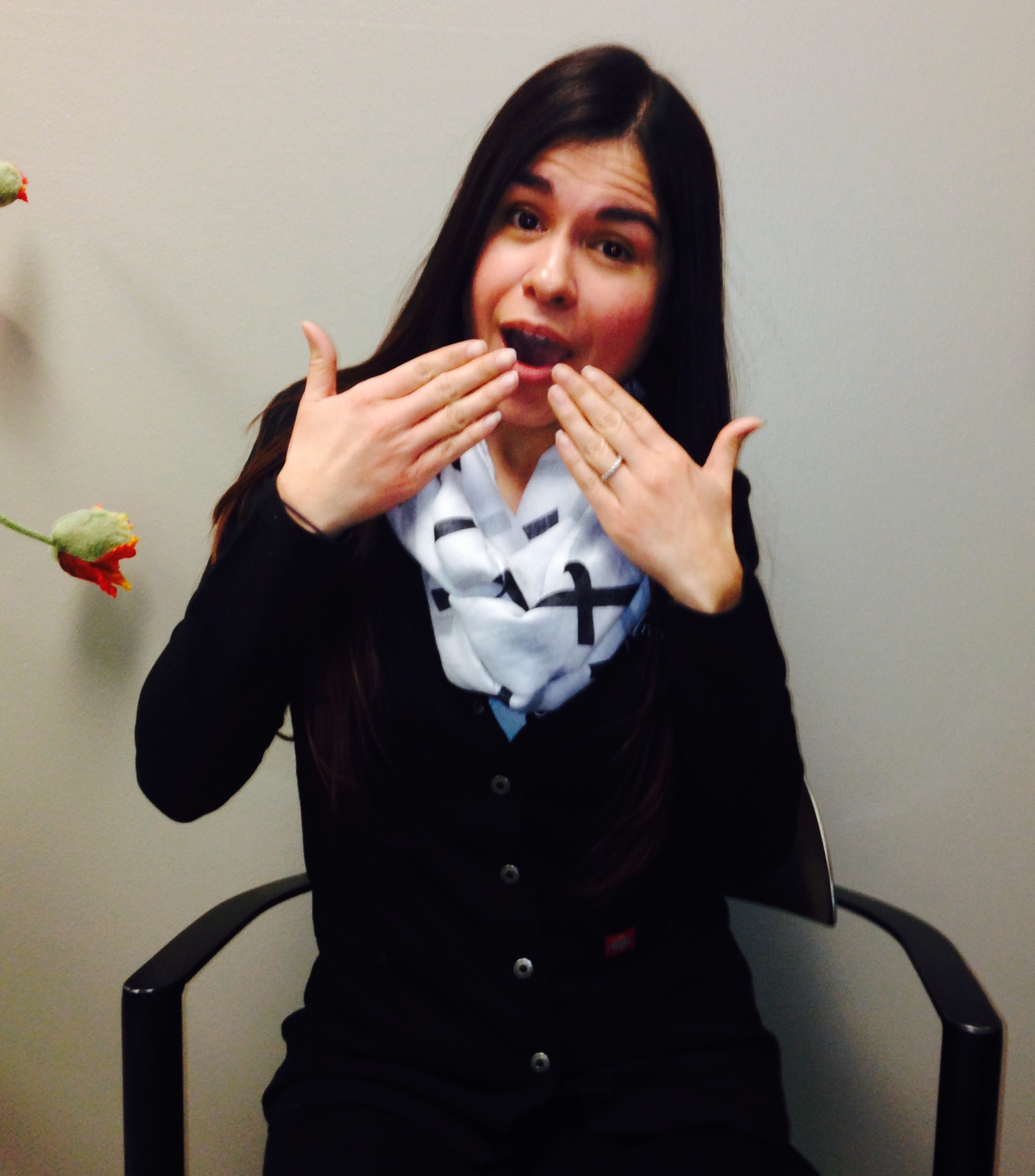 A Cafe Mocha to start your morning. A cookie as a mid morning pick-me-up. Lunch. A piece of candy from the bowl on your desk. Another coffee loaded with cream and sugar to get you through the 3 o'clock hour. Dinner. A late night snack.
Yes, too many of us know that routine. But did you know that frequency of when you eat and drink play a larger role in your oral health and the formation of cavities? Sugary foods in particular change the pH levels in our mouths. When we eat or drink, the bacteria in our mouths use the sugar as fuel and produce acid as a waste product. This acid is hazardous to our teeth and can start eating away at tooth enamel in as few as five minutes.
The problem actually gets more complicated. It takes 20 minutes for the saliva in your mouth to fight the acid and return the pH levels to normal. This means that that Cafe Mocha you have been sipping on all morning or that piece of hard candy you have been sucking on all afternoon is constantly feeding the bacteria, causing more acid to sit on your teeth, leading to decay.  YIKES!
But Dr. Frankel has just the tip for you. Rinse with "high quality H2O." Water helps your body produce saliva. Saliva naturally helps protect teeth and keeps your mouth the acids more neutral (or pH balanced). A balanced mouth is a less than favorable place for bacteria to grow and multiply. Why? Without getting into all the basic chemistry of it, water is neutral on the pH scale. Swishing water in your mouth for 30 seconds and spitting it out allows your body to get rid of nearly 30% of mouth bacteria, according to the University of Maryland Medical Center.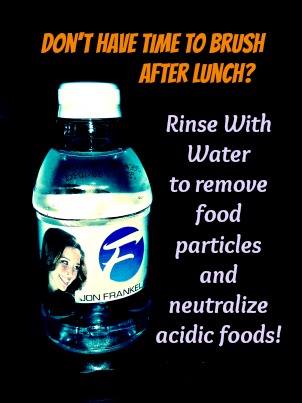 Don't only swish with water, DRINK IT TOO.  For a healthy body, it is recommended that we drink at least 64 oz of water a day. These amount also goes into the formation of saliva. A dry mouth is a place where acid and cavity-causing bacteria flourish, causing not only tooth decay but bad breath. Therefore, be sure that you are drinking enough water daily to keep your pearly whites strong and your entire body healthy. A healthy mouth really does promote a healthy body!