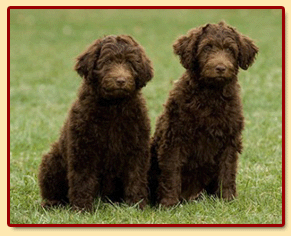 Now aren't those puppies cute?
Bread, born, and sold in Wauseon, Ohio, these adorable Labradoodles have a great connection to Frankel Dentistry and our hearts. Maggie Lauderdale always knew she wanted to breed dogs. 10 years ago, the opportunity finally broke through, and she never looked back. But, why labradoodles? Because they have some many strong qualities: They are trainable, intelligent, allergy friendly, non-shedding… the list goes on.
Maggie also is able to breed these adorable dogs to be anywhere from 15-70 lbs, to fit each and every persons needs and desires. And talk about a variety of colors. You can choose from chocolate, black, red and cream.
But, yes, there is more. Labradoodles make great therapy dogs. Maggie knows her worldly talent is to raise good dogs. And worldly she has become. Since starting Lauderdoodles, Maggie has placed puppies in most US States and internationally. That's right you can find her puppies in Germany, Turkey, and Abudabi.
So, thinking about wanting a puppy? Maggie has a very thorough process. The first part is a brief interview, allowing her to know that these puppies are going to good, loving homes. Secondly, be prepared to pick the size and color of  your puppy and then wait. Once a puppy with your size. color. and gender preferences is born, it must then go through training when it is 12 weeks old. Training lasts 4 weeks and is a custom training program  specified for each individual family. The family also receives written training instructions and a CD with lifetime support.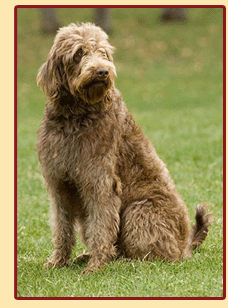 If you have been thinking about adding a new, furry member to your family, contact Maggie at Lauderdooles.net. You can also find them on Facebook.
And as for Maggie, she is a wonderful, caring mother who even recently brought her adult son to Frankel Dentistry. But don't hear it from us, watch this amazing testimonial from Maggie herself.