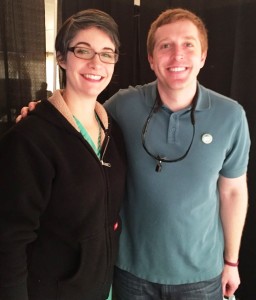 Sometimes, it's just great to be part of a city, a city that cares. Toledo, Ohio shows her stuff at Tent City. It is a melding of Corporations, Schools, Medical Professions, and Volunteers; all dedicated to assisting the under-served and at risk members of their community. It is a beautiful thing.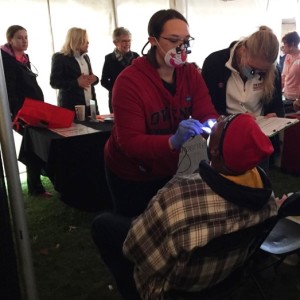 Lindsay Stanley, Pamela Weitzel and Debbie Oliver participated in the Dental Area of Tent City last weekend. All three are dental hygienists at Frankel Dentistry. Deb heard about Tent City from patient, Ken Leslie, a Toledo Tent City founder. Inspired to give back, she contacted Colgate through Coleen Knepper, Sensosdyne through Mike Leonard and Henry Schein Cares. Their generous donations were essential for the Dental and Oral Cancer Screening offered at Toledo's Tent City.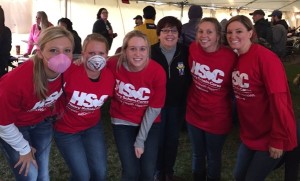 Beth Tronolone, Director at Owens Community College and her Hygiene Team welcomed and prescreened individuals. Oral Surgeons, Lauren Bourell and David Shall did dental and oral cancer screenings. Ann Britt and Jayne Klett guided the referral process for treatment at the Dental Center. Complimentary transportation to dental care appointments was offered and thoroughly explained by Jill.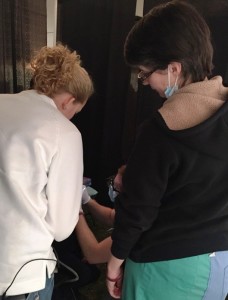 A healthy mouth promotes a healthy body. Tent City's dental area offers guidance toward health. It doesn't get better than that.