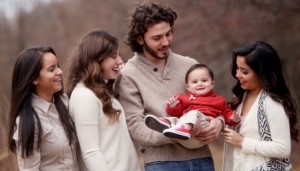 Baby Teeth Do Matter
February is National Children's Dental Health Month. Children learn good habits at an early age, so it's important to teach them how to care for their teeth. Baby teeth still need some TLC as proper care for them will ensure their adult teeth will grow in healthy and strong. Be a positive role model for trips to the dentist and make sure the whole family visits for routine exams and cleanings. Visiting the dentist twice a year will help you and your children live a healthy lifestyle. 
Download some fun activity sheets to help teach your children the importance of good oral health. 
Children's smiles are irresistible, so let's help keep them healthy and bright!
Jon Frankel's Tips for Tiny Brushers: 
Brush your teeth twice a day. Find a toothbrush your child loves such as one with their favorite character on it. 
Avoid sticky, sugary foods

Smile! A healthy smile leads to a healthy self-esteem 

If your child has not been to the dentist yet, let us help walk them through their first visit and make it memorable! Schedule your next appointment online or call our office today.