Technology meets Technique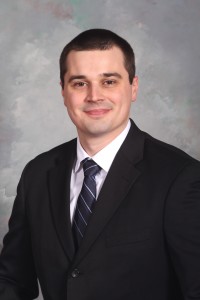 Saginaw, Michigan generously shares the best it has to offer. From timber to Stevie Wonder, it may seem humble but this mid-Michigan city is a resource for the finest. We feel fortunate Dan Green found his way to the Toledo area. It is definitely Saginaw's loss.
Dr. Green has a strong engineering and design background. Initially an undergraduate student in Mechanical Engineering his desire to help others drew him into studies in biomedical sciences. Although a transplant he has Toledo area roots. He worked at Champion Spark Plug while a student. Dentistry was a natural fit for his innate talents. Dan Green, D.D.S. is a graduate of University of Michigan Dental School.
While in dental school, it became clear to Dr. Green working with patients hands on while utilizing the constantly changing technology is what he loves to do. Oral Surgery, Endodontics and Restorative Dentistry are of particular interest. He received the Dental Implant Student Award from the American Association Oral and Maxillofacial Surgeons. He excels at what he enjoys!
Dr. Green has been married for three years. He and his wife recently moved to Dundee, Michigan. His wife shares his interests and is currently working toward her doctorate in Cell and Molecular Biology at the U of M.
In his spare time, you will find him exercising, woodworking, exploring his automotive interests or watching movies.