Broken or Chipped Tooth?  Keep Calm and Call Your Dentist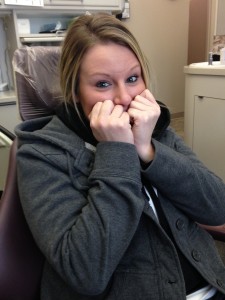 Not only is a broken or chipped tooth painful, it may be worrisome and embarrassing. Your teeth can break or chip from a hard fall, biting on a food that is too hard and from a cavity that weakened your tooth. It is important to protect your teeth and mouth from any physical contact as well as keeping them strong and healthy with good oral hygiene. 
If you break or chip your tooth, you will want to: rinse your mouth with warm water and clean up any bleeding in your mouth with gauze (if applicable). 
Our office is here for you — if you break a tooth after our office is closed, Dr. Frankel is still here for you! You can contact him on his cell phone in the event of an emergency. 
Your dentist will be able to repair your tooth. Depending on how much has chipped off, the dentist may repair the tooth with a filing or may use bonding if a front tooth is chipped.