Spring has sprung and the flowers are blooming and the trees are budding. You can keep your windows open, but that means you need to start your spring cleaning to get rid of the dust and debris from the winter season. To keep your home clean and healthy, it takes work. Did you know your medicine cabinet needs a good spring cleaning too?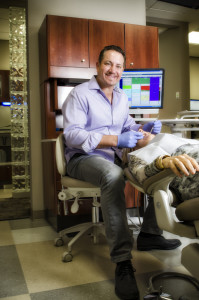 Jonathan Frankel, D.D.S.
Dr. Frankel Shares Spring Cleaning Tips
Get a new toothbrush! Leave those winter germs behind and make sure to start off the season with a clean, fresh toothbrush.
Clean out and disinfect your medicine cabinet and bathroom — anywhere your toothbrush and oral hygiene products are stored.
Schedule a cleaning with your dentist! It is best to have your teeth cleaned twice a year.
Spring is a great time of the year to get re-motivated! Check your new year's resolution list —  have you met any of your goals? Spring is also a great time to get out and be active! A healthy mouth and a healthy body go hand in hand — enjoy the weather, eat healthy snacks and don't forget to brush and floss!