The Staff at Frankel Dentistry not only love what they do, they love their patients. When asked what message they would  send to folks for Valentine's Day they quickly responded.
I wish that everyone loved their smile.
Lexi
Come to Frankel Dentistry and receive the best dental experience.
Jen
Keep your smile healthy.
Danielle Z
I hope your smile is contagious and makes someone else smile. 
Ben
I want you to be able to share a beautiful smile.
Kenyetta
I want yo to have a great smile with fresh breath to kiss your honey.
Lindsay
I wish for people not to be afraid of the dentist.
Heather
I want your Valentine to have a kissable smile.
Brittney
I'd like my Valentine to bring me dark chocolate sweetened with xylitol!
Dr. D
I would like them to love themselves enough to take care of their smile.
Dr. Hill
To trust their dentist and have a healthy smile.
Angie
Stay healthy by visiting your dentist every six months.
Leslie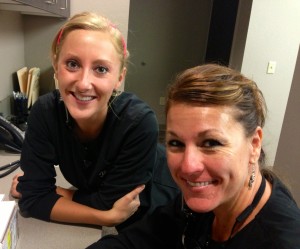 This is a beautiful office with lovely people. They really are Changing Lives a Smile at a Time.