Since 1946 Frankel Dentistry has served the Toledo area through dentistry. Dr. Jonathan Frankel has always enjoyed the family celebration of Thanksgiving. He shared with his staff and fellow dentists at Frankel Dentistry his gratitude and desire to give thanks by providing free dental care for those in need. It was unanimous. They were all in. Every year since, on the Wednesday before Thanksgiving, patients in need are seen on a first come first seen basis. The dentistry is free. The happiness is contagious.
Local businesses Tim Horton's and Cafe Donuts both on Monroe Street in Toledo donate hot coffee and donuts for those who wait outside from as early as 3 a.m. to be seen. The patients are grateful. Fortunately, there are plenty of toothbrushes for those who wish to "freshen-up" before being seen.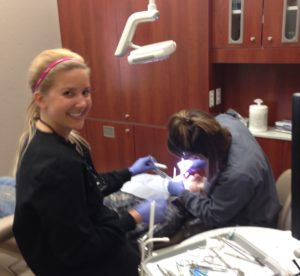 Frankel Dentistry has two locations. One is in Maumee. Dentists, dental professionals and staff from both locations gather at the Toledo, Ohio location for the Thanksgiving free dentistry event. The passion at Frankel Dentistry is Changing Lives a Smile at a Time. It is certainly evident as the patients (often previously in pain) leave the event smiling.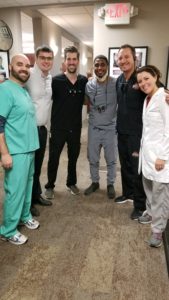 The Frankel Dentistry core values shine thorough. Always Better, Serve All and Gratitude exemplify this Thanksgiving Free Dental day and everyday at this unique dental practice.