It may be cold outside but the patients at Frankel Dentistry are feeling warm fuzzies. Since 1946 Frankel Dentistry has served the Toledo, Ohio area through dentistry with an always better philosophy. It shows. They have received 24 patient reviews in 11 days!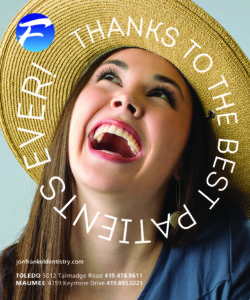 1/1/2019
Since I have become a patient of Dr. Frankel (going on 7 years), I have had NO problems with my teeth! My previous dentist always seemed to find something "wrong", and I needed an overlay, or a bridge, or SOMETHING! I am beyond satisfied with all the staff at this practice and I highly recommend becoming a patient here.
JK
1/2/2019
Brittney is a very thorough hygienist with an gentle touch. I would recommend her to all my family and friends. The staff was all very friendly. Dr. "D" was informative. Can't wait to come back!
ANON
1/1/2019
went well, friendly people
MS
1/4/2019
Dr. Smith and his assistant were so incredibly kind.
JW
1/5/2019
Very welcoming, glad I made the choice to come here!
JB
1/8/2018
Timely, friendly. Overall great experience!
RG
1/8/2019
Would just like to let you know how impressive your office is on cleanliness. From the waiting area to the dental chair all looks so nice. Brittney always does a great job cleaning my teeth but for some reason on this particular visit I happened to notice how professional everything looked. Keep up the good work – we appreciate it!!
ANON
1/8/2019
From the minute I walked in the door I was greeted with a genuine happy smile. Brittney also called me back for my cleaning with a big smile. Check out staff very nice and friendly. So nice to go to a workplace where people smile. Also "love" the quick whitening Brittney did on my teeth. The minimal cost is worth the time I save doing it on my own and treatment does a better job than my home whitening.
ANON
1/8/2019
The staff is extremely helpful and friendly. I was seen immediately when I called as a new patient with a problem tooth. I am so thankful I choose this practice. It is also very clean.
BJ
1/9/2019
Very personable
SJ
1/9/2019
I moved to the area from S.C and I needed to find a dentist and chose to go to Dr. Frankel. Upon arriving it was obvious there is team concept strategy within the office. Everyone was pleasant, upbeat and willing. They all made me feel as though they had been waiting specifically for me. Julia did my cleaning and she was very gentle, kind and thoughtful. Dr. Frankel was very nice and seemed genuinely concerned about my overall dental care. This was my first visit however I do believe I've found my dentist and that makes me smile.
BW
1/9/2019
Dr. Hill was amazing and her soft voice and compassion made me feel more at ease. I will make sure to have her more often.
MK
1/10/2019
Office and lab were state of the art. Very clean facility, staff was amazing. Had x Ray's done and cleaning, first time patient. Felt relaxed and at ease by very professional staff.
EM
1/10/2019
great staff and dentists
BC
1/10/2019
The hygienist was phenomenal with my 4 year old son. She made it fun, comfortable, and explained as she went making it a game. It was an awesome experience for him and he left excited to come back and get his teeth "tickled".
CP
1/10/2019
New patient and I was very pleased with our new dentist. Office was new and up to date and the care I received was excellent.
EM
1/10/2019
They always get you in on time and out in a reasonable amount of time. The staff makes you feel comfortable and welcomed. I actually look forward to my appointments. Dr. Frankel is the best and has the best staff!!!
MK
1/10/2019
Dr. Frankel is the best!! They took great care of me and my little sister yesterday!
GC
1/10/2018
I was promptly escorted to my appointment by Jess. Very professional service. Thank you.
DE
1/10/2019
I enjoy going to Dr. Frankel's not only to have on going dental care, the staff from Dr. Frankel to the dental hygienist to the office personal make feel welcomed.
MR
1/11/2019
Jess was fantastic! Made it a comfortable and enjoyable experience. Dr. D was also very knowledgeable and helpful.
ANON
1/11/2019
I always receive the best of care with all appointments there. They treat me like I am their only patient.
MC
1/11/2019
Very professional, nice staff
SC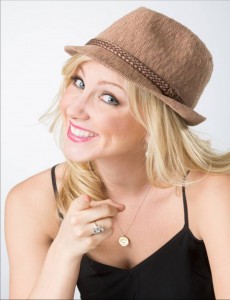 Dr. Frankel wants to see your smile!