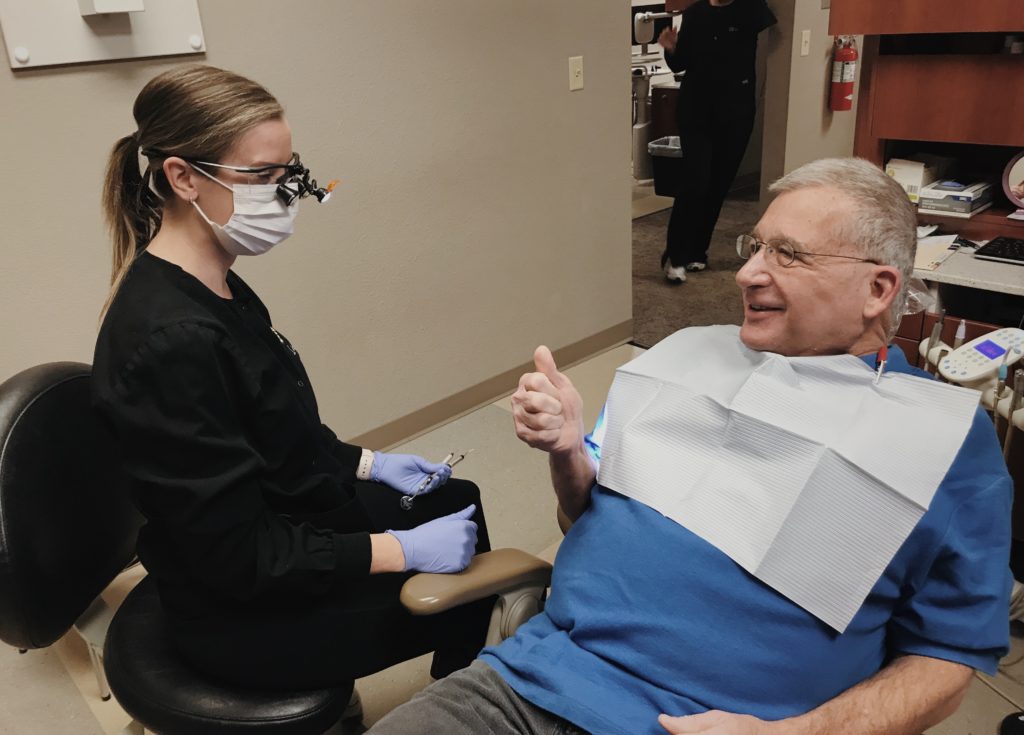 As always professional & comfortable! I need a bumper sticker that says, "I love my dentist!"
PR
I have been going to this office for about five years now and they always provide great care. They make sure you are comfortable and they also take your questions and concerns very seriously. I would highly recommend!
KD
I am a past patient visiting from out of state. I had an emergency situation and Tatyana was extremely helpful. She found an appointment for me the same day and made sure she called back to confirm. Dr. Smith was very personable and explained everything that was going on – and helped put my mind at ease.Fortunately, it was nothing but my confidence in the practice that they're still there for me when I'm in town was completely reassured. Definitely highly recommend!
ANON
Kind and friendly as always! They seem to really care about you ! Gentle and thoughtful ! That's me saying that, from a person that never liked going to the dentist . It always brought on so much anxiety till I found Dr Frankel and Karen !
BA
Great experience starting with the welcome phone message from Zach! We felt comfortable and valued by everyone we interacted with on your team! Thank you for your outstanding service. We look forward to our next visit.
BW
I can honestly say I am no longer afraid of the dentist. After many traumatic experiences at many different dental offices, I decided to try Dr. Frankel's office because it seems to be the popular place to go. I had a filling fall out that was done by a different dentist and they got me in right away for an emergency appointment. All of the staff were so friendly, they made me feel completely comfortable and went at my pace. I went back for a cleaning and they were very thorough, and again very friendly. I went in today to have a filling replaced, this was the 6th time and third dentist to replace this filling. I was seen by Dr Smith who was so friendly, always smiling, and pulled up my xrays so he could show me what he was planning, as well as why I have been having so many problems with this tooth. He was very patient and took the time to answer all questions I had. He asked me regularly how I was doing, and told me what he was doing before doing it. I walked away feeling good about the work that I had done, and I even had some good laughs!
SR