November is National Mouth Cancer Awareness Month. Did you know over 300,000 cases rise a year?
There are dozens of habits and behaviors which may contribute to mouth cancer development but we're here to bring awareness to the signs and help encourage preventative care. Cancer of the mouth may develop due to smoking, poor eating habits, and poor oral hygiene, untreated sores or ulcers and more.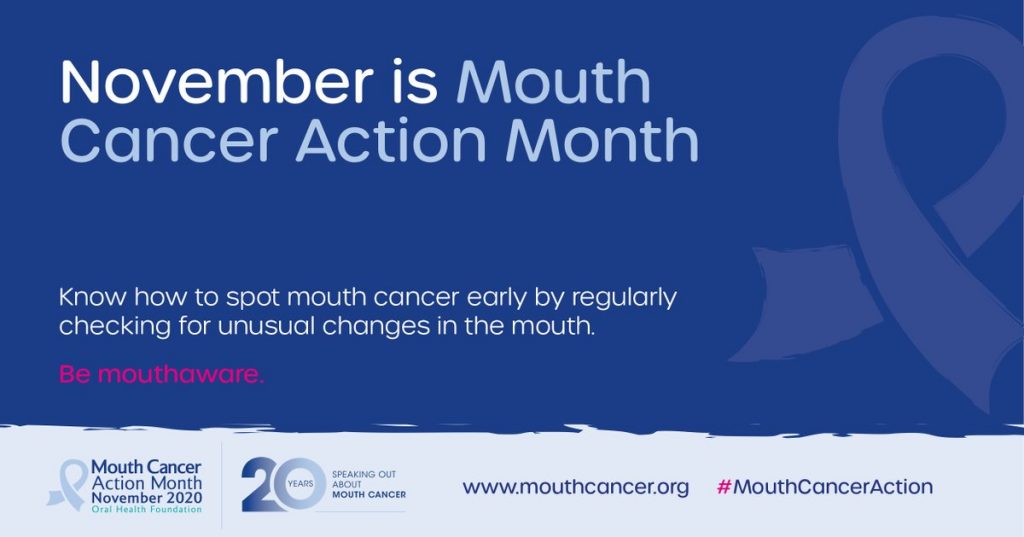 Did you know at Frankel Dentistry during your comprehensive dental exams performed by our doctors, we take the time to look for any signs of cancer. We will work with you every step to ensure we can provide the best care for your needs.
Any dentist will tell you smoking can damage not just your lungs but mouth and throat. As a preventative care suggestion, putting a stop to all tobacco products can help limit the amount of carcinogens you are exposed to. We also advise you to establish a strong and efficient oral care routine to promote a healthier lifestyle.
If you have any concerns regarding your oral health or dental health needs please call our Toledo or Maumee office to schedule an appointment today.