Mary Jurski has been part of Frankel Dentistry for over 10 years. She is a recent Core Values winner. It is well earned she is a restorative team leader, Registered Dental Hygienist, Expanded Function Dental Auxiliary, and over-all go-to gal at our Maumee location.
This week Dr. Puhl is on vacation. Mary with no hesitation called the Toledo location and asked if they could use some help! There is something about Mary. She embodies owner-mindset. The Toledo location is thrilled to have her even if it is for just one week.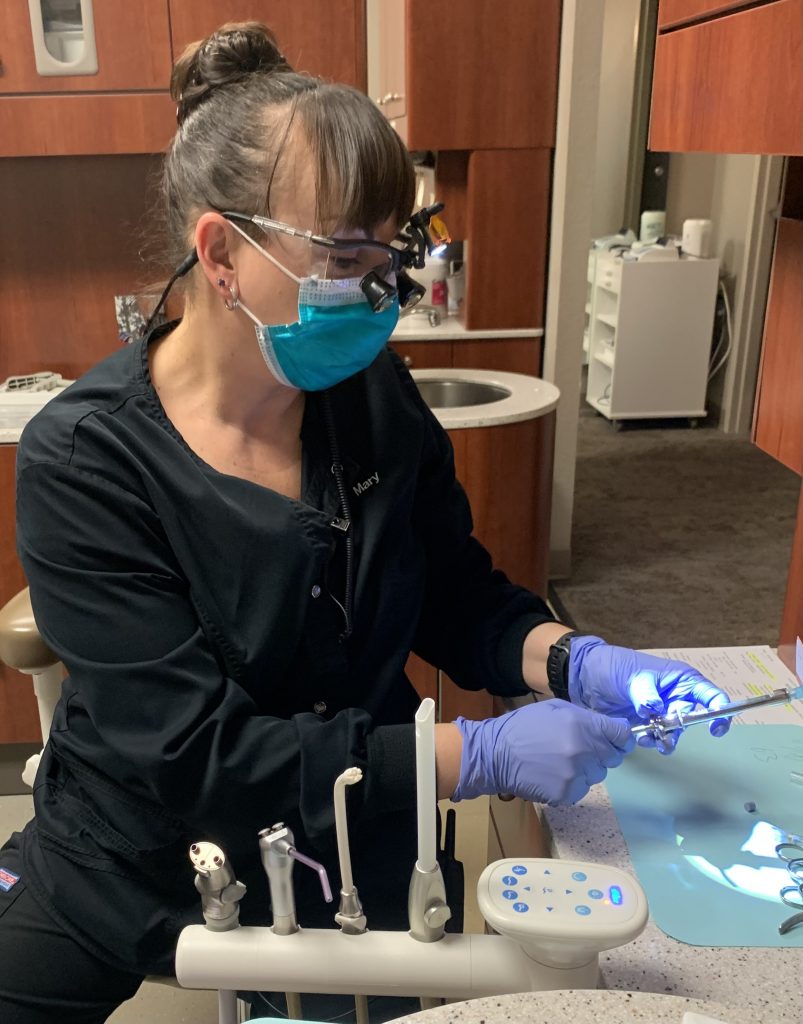 Like to know Mary better? Check out her fast five question responses.
Why did you choose your career?
While in high school I knew I wanted something in the health field. Once I was introduced to dentistry I knew it was my passion.
Do you have a hidden talent? If so, what?
I adore arts & crafts. My oldest is graduating from high school this year and my youngest is a freshman. I am really going to miss the school projects. According to my family I am a interior and exterior house painter extraordinaire. It just puts me in the zone!
Dream vacation?
It is always a cruise. It is only way to contain me! My favorite so far has been the Bahamas.
Favorite leisure activity?
I love motorcycle riding with my husband. Summer weekends you'll find Mary with her hubby on the back of his Harley.
What is the one thing you can't live without?
Don't touch my dark chocolate!