The holiday season is full of celebrations! In true Frankel fashion, we can always find a reason to express gratitude and celebrate our wins. This holiday season we are celebrating another year of growth, ownership mindsets, and the opportunity to love the ones we work with! On November 4th, we celebrated with all our Ohio team members at the Renaissance Hotel in Downtown Toledo. With over 200 guests, our holiday gathering transpired into quite the party!  Drs. Frankel and Puhl opened our night highlighting peaks in our year past, acknowledging our employees whose dedication should never go unnoticed and introducing our newest partners Foundation Dental and Firestone Dentistry.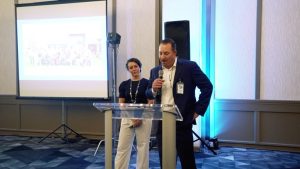 This was an incredible opportunity to get to know our new team members from Akron and Canton. We spent the evening enjoying dinner, drinks, photo booths, gifts, and dancing!  Gratitude always, we gifted our team's new Frankel Dentistry swag from our favorite Toledo local vendor, JUPMODE as a thank you for their kindness and dedication to their team members. Kurt Nielsen provided not one but two photo booths! He now offers a mobile photo booth with custom photo frames! These are photos we can look back on and remember the beginning days of our journey as an ESOP.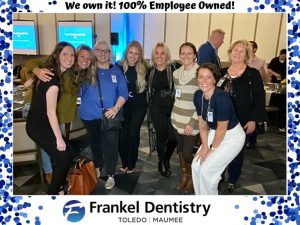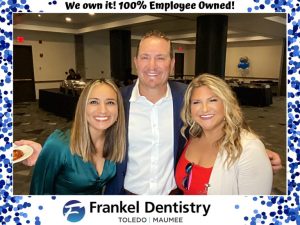 There truly is something special about loving your workplace and loving the ones you work with. We couldn't be more grateful to serve our NW Ohio community with teams who are so passionate and dedicated to excellent patient care. We can't thank Dr. Frankel and Dr. Puhl enough for gifting us their company. Grateful to serve with you. Looking forward to another year of growth and Changing Lives a Smile at a Time!
Check out our event captured by Wildeyes Videography!
https://www.youtube.com/watch?v=ME4j0-Z-Kpk